UPDATE: Universal has since taken to social media to deny June 30th was the Opening Date.
Wrong information circulated today about the opening date for The Wizarding World of Harry Potter Diagon Alley. We'll announce when we can!

— Universal Orlando (@UniversalORL) June 13, 2014
The information was taken from their official site, but alas nothing is official until they make it official. Read the original story below:
---
Before the hype train starts rolling, let's be clear here:
This is not an official date as Universal has not officially announced it.
That said, it would appear June 30th is indeed the opening date for Universal Orlando's newest expansion based on "The Boy who Lived".
Orlando United member, The_Bled posted this picture on our forums that reveals the date: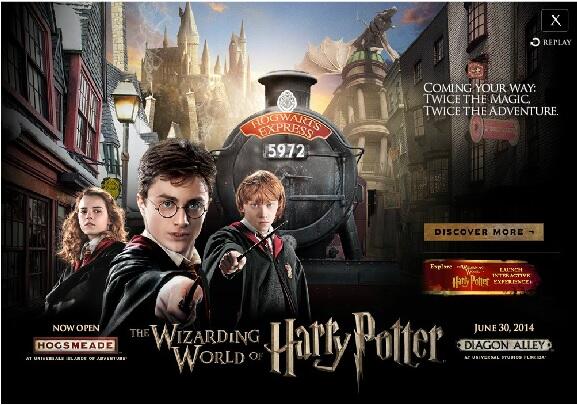 Not too long after, the guys at Parkscope found a file located on the Universal website that confirms the image above was not fake. With this information coming out, we should hear an official announcement from Universal soon.
The Wizarding World of Harry Potter – Diagon Alley at Universal Studios Florida will double the size of the Harry Potter experience offered at Universal Orlando Resort – expanding it across both of Universal's theme parks.  Guests will pass through London and the iconic brick wall archway into Diagon Alley – a bustling, wizarding hub within a Muggle city. The new land will offer one-of-a-kind adventures where guests can:
Experience the next generation thrill ride – Harry Potter and the Escape from Gringotts – where guests are propelled into a pivotal scene from the final Harry Potter book and film
Stroll along the streets of Diagon Alley and stop inside well-known shops like Weasleys' Wizard Wheezes, Magical Menagerie and Quality Quidditch Supplies
Experience the darker side of magic in Knockturn Alley
Witness the magical experience of a wand choosing a wizard at Ollivanders: Makers of Fine Wands since 382 BC
And, just like in the books and films, guests can ride the iconic Hogwarts Express to travel between King's Cross Station in Universal Studios and Hogsmeade Station in Islands of Adventure. The scenic, breathtaking journey will transport guests through the British countryside as they encounter magical creatures and familiar Harry Potter characters.
In The Wizarding World of Harry Potter – Hogsmeade, which opened in 2010 at Universal's Islands of Adventure, guests can experience Hogsmeade village and Hogwarts castle – which houses the groundbreaking Harry Potter and the Forbidden Journey attraction.
To book a vacation package, visit www.UniversalOrlando.com. For additional information about The Wizarding World of Harry Potter, visit www.UniversalOrlando.com/HarryPotter.