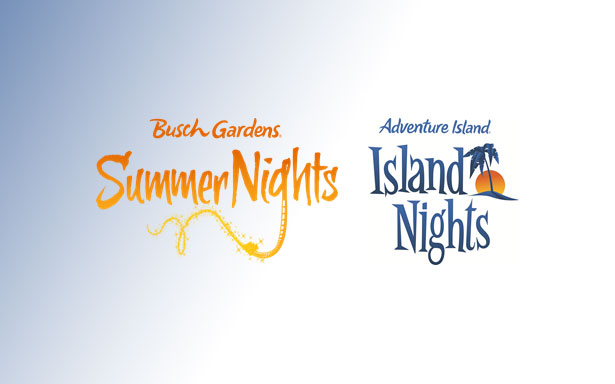 Busch Gardens Tampa Bay and Adventure Island brings back summer fun with newly extended hours, all-new thrill rides in the dark and incredible live entertainment.
Summer Nights
The thrills come out at night at Busch Gardens from June 24 to August 7 during Summer Nights. Guests can challenge world-class thrill rides in the dark, enjoy rock-fueled music and acrobatics at the award-winning Kinetix show and end the night with a stunning fireworks show.  Plus, Busch Gardens is open until midnight on Fridays and Saturdays, giving guests even more time to experience Summer Nights. The park will close at 9 p.m. Sundays through Thursdays.
NEW! Cobra's Curse™, Busch Gardens' newest spin roller coaster, will bring riders face-to-fang with an 80-foot snake king icon before trekking on a free-spin frenzy throughout Egypt. And experiencing this all-new ride in the dark will bring a whole new adventure!
Island Nights
When the sun goes down, Adventure Island heats up. Join us during Island Nights for tropical festivities that will make your summer unforgettable. Guests can enjoy island-inspired performers, a live DJ and games on the beach, starting at 5 p.m. each event night. Plus, hurtle high and experience a feeling of weightlessness on the Colossal Curl™, Adventure Island's family thrill slide.
Island Nights extends its hours until 10 p.m. on Fridays and Saturdays. The park will close at 9 p.m. close on Thursday nights.
Experience all the thrills this summer with Busch Gardens' annual pass or Adventure Island's Weekday Pass. For more information, visit buschgardenstampa.com or adventureisland.com.