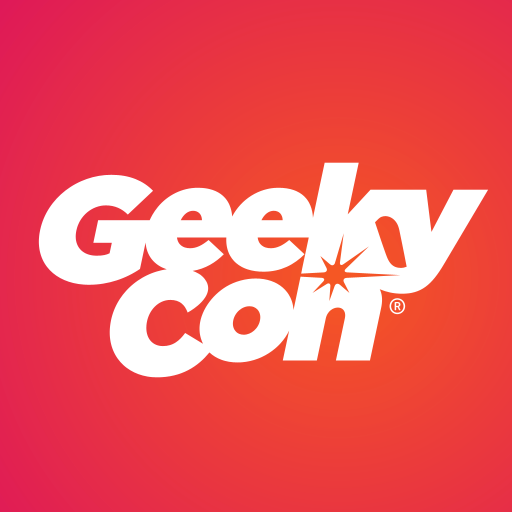 GeekyCon is back!!
Last year GeekyCon debuted with a new name and a new logo after being the Harry Potter based convention LeakyCon for several years.  This year GeekyCon is back in Orlando at the Orange County Convention Center from July 29-31 2016. The once Harry Potter-centric event has expanded to officially welcome fans of all things geeky, from the boy wizard, to superheroes, Doctor Who, The Hunger Games, Disney and everything in between.
GeekyCon will feature a variety of programming and activities such as panels, concerts, QUIDDITCH, The Esther Earl Rocking Charity Ball, and much more. This year, GeekyCon will be also hosting a book release party for Harry Potter and the Cursed Child
GeekyCon will also feature special guests from film, television and YouTube. One thing that makes GeekyCon stand out from other cons? The autograph signings and photo-booth opportunities with special guests are included in the price of admission. GeekyCon also offers a literature track where attendees have the chance to interact with popular YA authors in special lit-track only panels as well as signings.
Throughout the entire weekend, The GeekyCon Marketplace will be open offering all sorts of geeky merchandise and crafts. The Marketplace also hosts Charity Row, where different charitable organizations have booths set up providing information about their causes. Charity is a big part of GeekyCon—as it has been with LeakyCon. Proceeds from these Cons benefit different charities including The Harry Potter Alliance, Book Aid International, Friends in Deed, Oxfam, Reading is Fundamental, Shelterbox, and many more. One of my favorite parts of The HPA booth is their Apparating Library.  Bring one of your favorite books to the booth on Friday, and you will receive a voucher to pick up a new-to-you book from the booth either Saturday or Sunday. It's the ultimate book sharing library!
Registration is still open at GeekyCon's official website. Friday or Saturday passes are $49, General or Lit-track weekend passes for $99, General + Lit passes for $149, and if you want the ultimate pass, Rock-Star passes are $249. Be sure to check out the site for more information!
As always stay tuned to Orlando United for the latest news on attractions and events around Orlando!