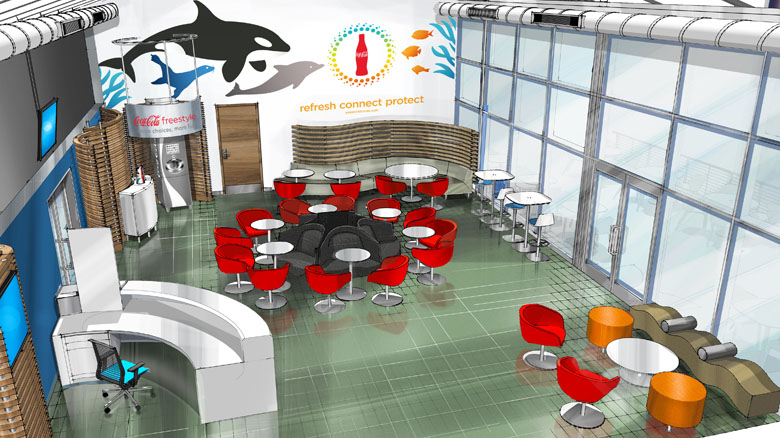 SeaWorld Orlando has begun construction on a special lounge for Pass Members. All SeaWorld One-Year, Two-Year and Platinum Pass Members will have access to the Pass Member Lounge.
SeaWorld Orlando has partnered with Coca-Cola to allow pass holders a place to recharge mobile devices, sample several Coca-Cola beverages from a Coca-Cola Freestyle Machine, and order table-side service.
A concierge desk will be set up so guests can take advantage of special offers, book a tour or to make a reservation for dinner.
The new Pass Member Lounge presented by Coca-Cola is located inside Terrace BBQ.