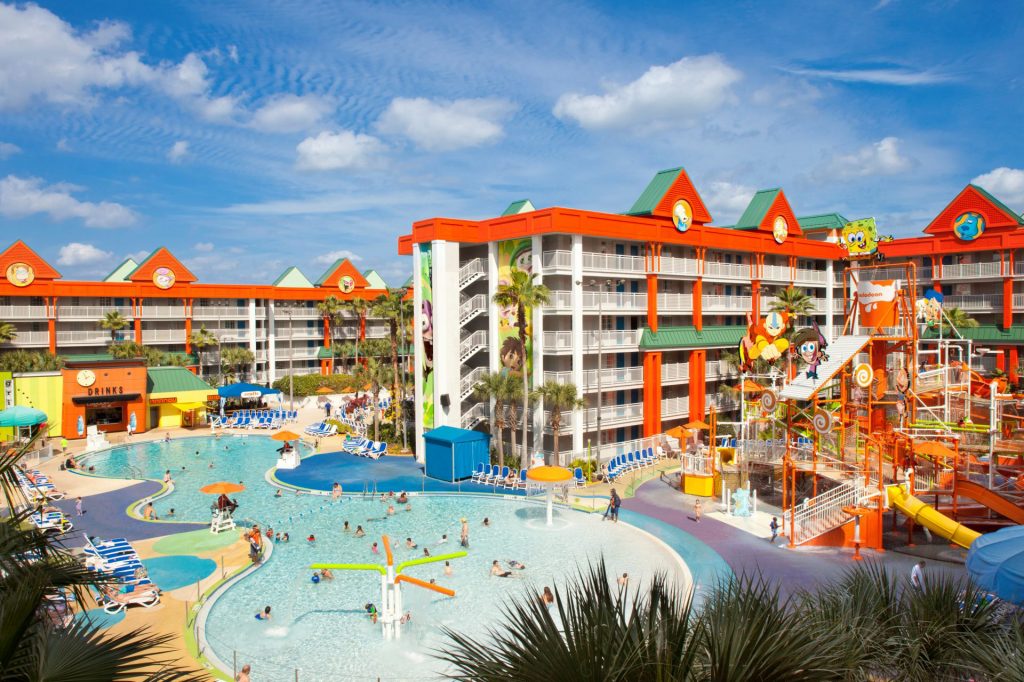 UPDATE 4/11/2016 – The hotel will continue to offer Nickelodeon experiences until June 1st, 2016.
 – Original Story Below –
---
The Nick Hotel has begun a $30 million renovation of the resort which will see it become the Holiday Inn Resort Orlando Suites – Waterpark by April 2016.
The hotel will no longer offer Nickelodeon experiences past April 17, 2016.
In January, the first of the newly renovated suites will open to guests. Many of the resort's amenities will begin to close to continue the rebrand. The Lagoon Pool and Café will be rebuilt beginning January 4th and are closed through February 29th.
From the press release:
The resort will continue to be a destination hotel dedicated to imagination, play and exploration for kids and parents alike! The rebranding creates opportunities to bring new features to life, including a newly renovated waterpark, laser maze, 4-D theater lineup and live entertainment in our studio and poolside! We  but will continue to deliver a fun and energetic experience.
The resort opened in 2005, and just celebrated it's 10th anniversary last year.