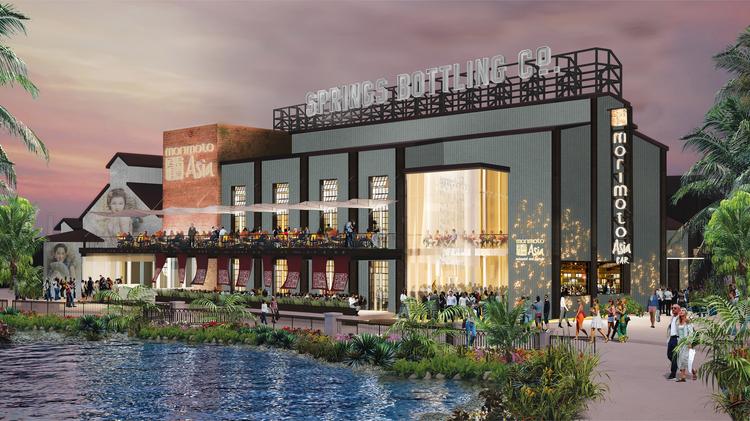 Morimoto Asia will be opening date of September 30, 2015 as Downtown Disney nears its transition to Disney Springs. The Japanese master chef's first pan-Asian dining experience will showcase flavors from across the Asian continent, all with Morimoto's creative touch.
Morimoto Asia will debut as part of The Landing, one of four neighborhoods in the new Disney Springs at Walt Disney World Resort.
The menu is Chef Morimoto's eclectic take on his favorite Asian flavors including moo shu pork, Peking duck, lobster chow fun, sweet and sour crispy whole fish, and kung pao chicken. Dim sum will be served during weekend brunch service, and will include a variety of dumplings, shumai, bao, spare ribs and more. The restaurant will also feature a sushi bar.
The restaurant's main entrance features a three-story glass corner, and the interior sports a spiraling chandelier made of illuminated glass bottles. The sushi bar is sculpted from hundreds of pieces of hand-selected ash wood, backed with a wall of hammered copper.
"I am excited to create a menu that allows so many of my favorite Asian flavors to come alive all in one place," said Chef Masaharu Morimoto. "I hope the guests at Morimoto Asia have as much fun eating this food as I have creating it."