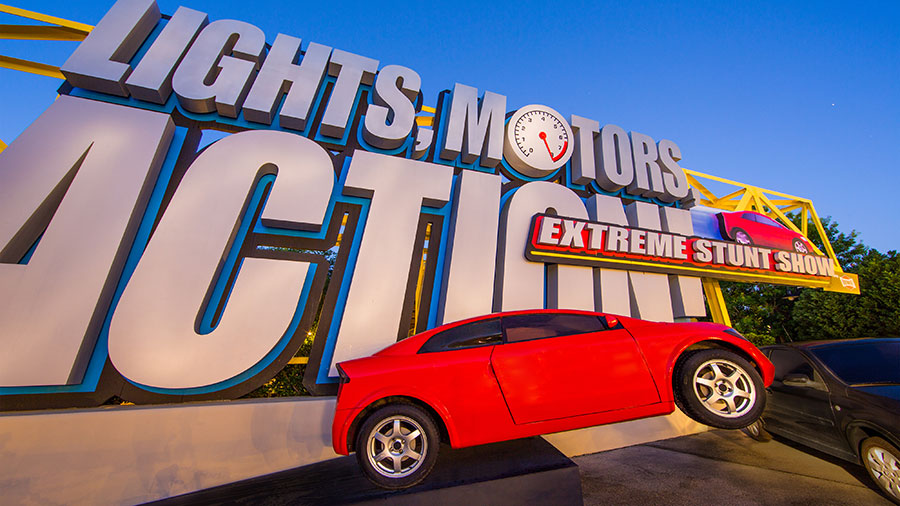 Walt Disney World has announced that the Lights, Motors, Action! Extreme Stunt Show and nearby locations around Streets of America will be closing on April 2, 2016 to start the process of Disney's Hollywood Studios overhaul.
Also expected to close are the Honey I Shrunk the Kids playground, Studio Catering Co. restaurant, and Monsters, Inc. meet and greet area.
The park's original icon, the "Earrful" Tower will also be coming down.
The stunt show will continue its daily shows until the closing date.
This is another closure for the park to accommodate the redevelopment of Hollywood Studios, as it plans to start construction on a Star Wars-themed land and Toy Story Land soon.
Lights, Motors, Action! Extreme Stunt Show opened in 2005 as part of the celebration of Disneyland's 50th Anniversary.