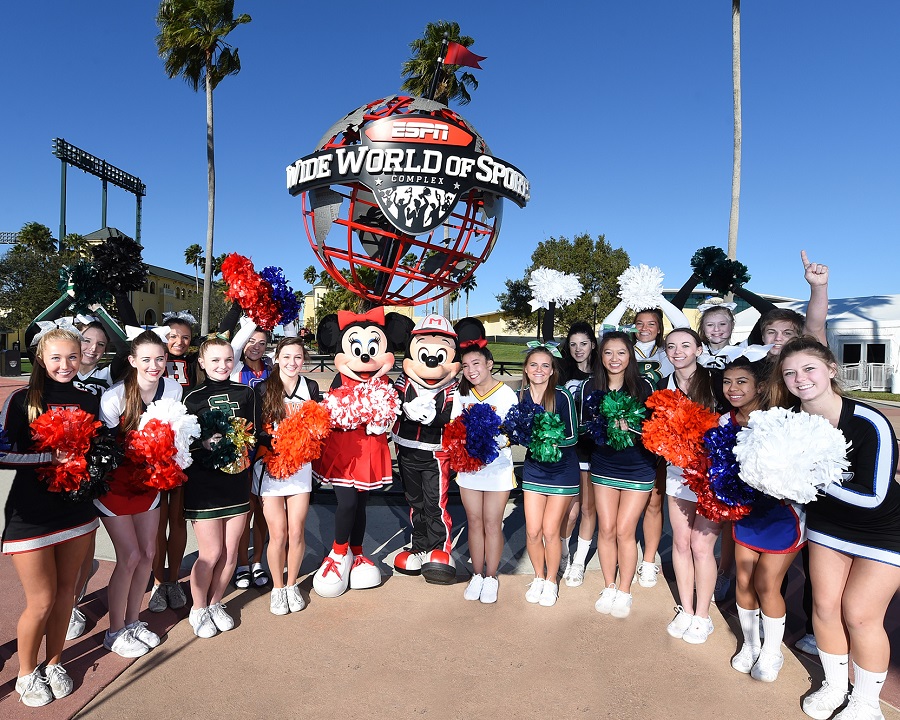 ESPN Wide World of Sports is planning to team up with the nation's top cheerleading organization, Varsity Spirit, to create the first venue in the world specifically designed for cheerleading and dance team competitions. The venue will include a flexible design for one large competition space that can be set up for as many as four competition areas.
With the ability to seat over 8,000 guests, plus performance and warm-up space, the new multi-use sports and entertainment venue will also have the ability to host six regulation basketball courts, six regulation volleyball courts or concert configurations. There will be concessions throughout the building, and an additional box office and entry to the complex.
"As our sports business continues to grow, we're thrilled to work alongside Varsity Spirit to create a sporting and entertainment venue that will not only complement our existing venues, but will be a model for cheerleading and dance team competitions," said Maribeth Bisienere, senior vice president of ESPN Wide World of Sports. "We value our young athletes and want to give these incredible guests an experience that can only be achieved at Disney."
ESPN Wide World of Sports Complex and Varsity Spirit will continue to host the cheerleading events at the complex, including Varsity Spirit's annual National High School Cheerleading Championships. This event draws more than 650 teams from more than 30 states and is the only National Championship endorsed by the National Federation of State High School Associations. Winning a coveted white satin National Champion jacket is seen as the pinnacle of success for thousands of cheerleaders from across the country.
Construction is slated to begin in February 2016, and is expected to be complete by mid- 2017.