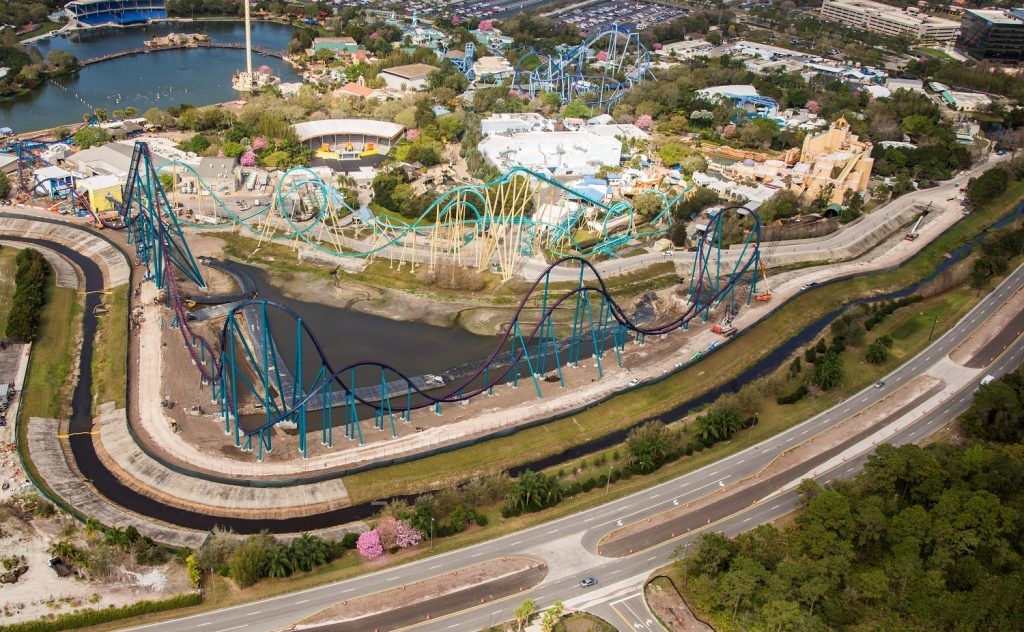 SeaWorld Orlando has announced that the opening date for Mako is set for June 10th!
When it opens, Mako will top 200 feet high and reach speeds of 73 mph on a track that's nearly a mile long. The new ride will be a hypercoaster, which means it's all about speed, tight turns and that weightless feeling riders get at the top of each hill.
In the mean time, SeaWorld is offering a preview presentation called "Mako Rising". The new presentation gives guests a preview of the ride design, construction and experience, and also shares interesting educational facts about sharks in the wild that need our help.
The preview is being shown at Nautilus Theater daily at 11:45 a.m. and 2:45 p.m.  Audience members enjoy complimentary snacks as they relax in the cool indoor theater and participate in the informative, interactive experience. All audience guests also will receive special in-park offers and the opportunity to win a prize during the presentation.
Announced last May, Mako is being manufactured by Bolliger & Mabillard (B&M), which previously designed SeaWorld's Manta and Kraken coasters.
The new 200-foot-tall hyper coaster will be the tallest, fastest and longest coaster in the Orlando area when it opens in June.