We now have a better idea of the general look for Volcano Bay, Universal Orlando's new water "theme" park, expected to open in 2017.
The image below was taken by Orlando Sentinel's Caitlin Dineen and shared on her Twitter.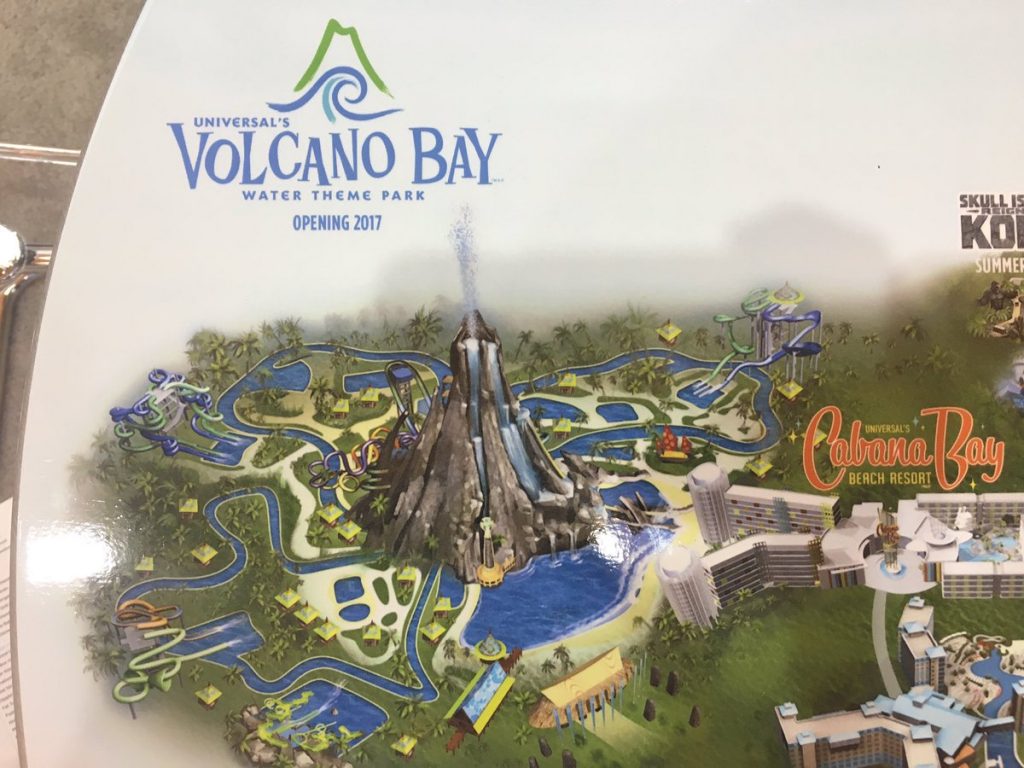 It is the first image that gives us a better idea on what to expect for Universal's new theme park (It also shows the planned look for the 2 new Cabana Bay Beach Resort towers). It shows a good amount of slides, including several going in and around the Volcano, a large wave pool, and a apparent long lazy river that flows under the Volcano.
Keep in mind that this image is a generalized overview of Universal Orlando Resort, not concept art. Concept art features a more accurate representation of the final product that Universal is aiming for. The image above is designed to give the location and general idea of where Volcano Bay is compared to other areas of the resort.