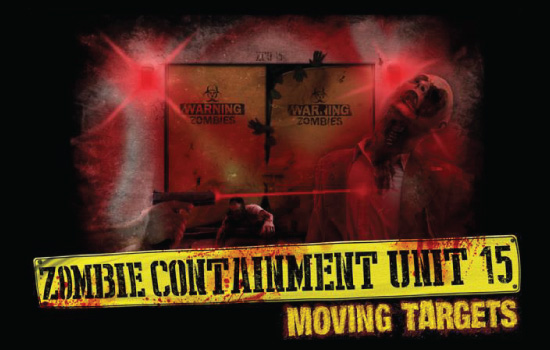 Busch Gardens has announced the return of the interactive haunted house – Zombie Containment Unit 15: Moving Targets
Below is the description of the house from the updated website
An undead invasion leads to a containment failure in Z.C.U.15, leaving zombies in search of flesh. Armed with only a Z.E.D. (Zombie Eradication Device), you're the next target, and it's up to you to hold off an undead mob in this interactive zombie hunting experience.
This will be the house's 2nd appearance at the event, first debuting last year in 2014's Cursed.
The house was notable for being the first "interactive" house Howl-O-Scream has ever done. Guests enter in small groups, armed with laser tag style guns, and must "stun" the zombies to survive and escape the maze.
This fall, Howl-O-Scream 2015 returns for 19 nights to Busch Gardens.
Howl-O-Scream 2015 is a separate-ticketed night event. No costumes are allowed.
Join the Howl-O-Scream Discussion on our Forums!