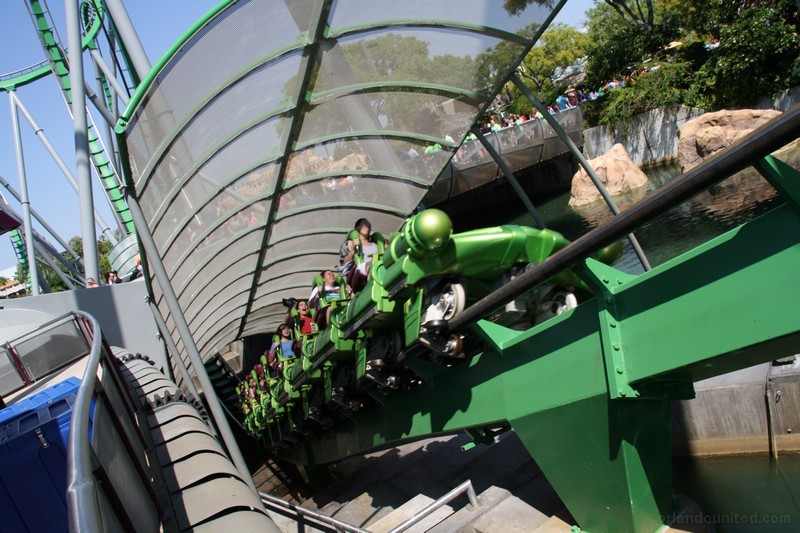 The Incredible Hulk Coaster is getting a makeover.
Universal Orlando announced today that the coaster will be getting new enhancements to its storyline, ride vehicles and overall experience. Attraction to close beginning Sept. 8 and will re-open next Summer.
No specifics were given as to what the enhancements will entail and if Universal plans on updating the look of the Hulk character to reflect the modern look from the Marvel Cinematic Universe.
Rumors suggest Universal plans on replacing the track, as well as adding on-board audio to the coaster vehicles, but nothing confirmed.
Discuss the Hulk Refurbishment on our Forums!