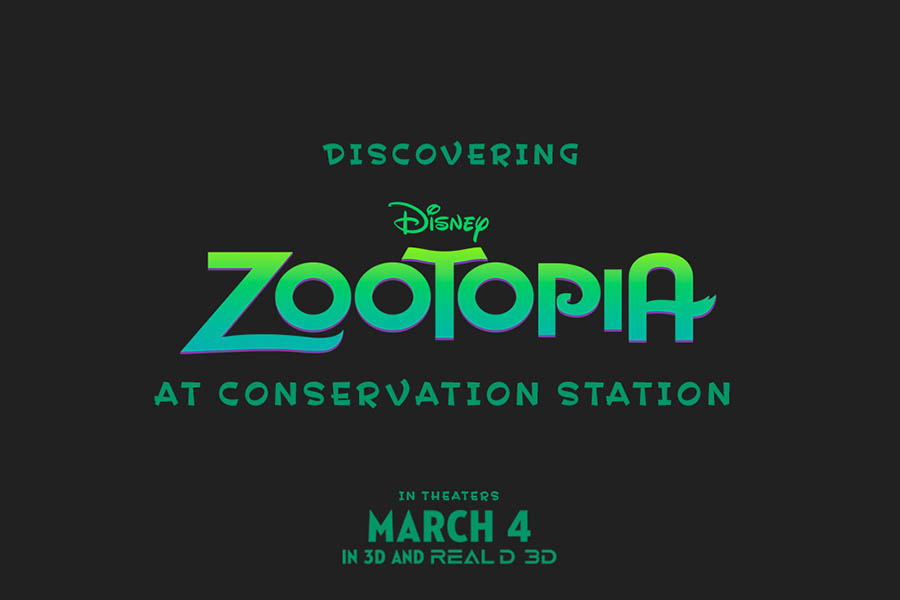 Beginning this week, Zootopia will be coming to Disney parks. At Disney's Animal Kingdom, the "Discovering Zootopia" exhibit will be featured at Conservation Station in Rafiki's Planet Watch. The exhibit will showcase the behind-the-scenes research that went into the production of the film. From the Disney Parks Blog:
"Research is such an important part of every animated film we make at Disney, and for 'Zootopia' our research began at Disney's Animal Kingdom to meet with some of the best animal experts in the world," said Clark Spencer, the Oscar-nominated producer of "Zootopia." "Everything that we learned about animal behaviors, personalities and movement our artists incorporated into the world of 'Zootopia,' and to now be able to share those discoveries and influences with the guests at the park is truly a full circle moment."
Over at Disney's Hollywood Studios, a Zootopia Sneak Preview will be shown at the One Man's Dream attraction theater. The preview starts tomorrow – Thursday, January 21.
Walt Disney Animation Studios' "Zootopia," opens in theaters on March 4.