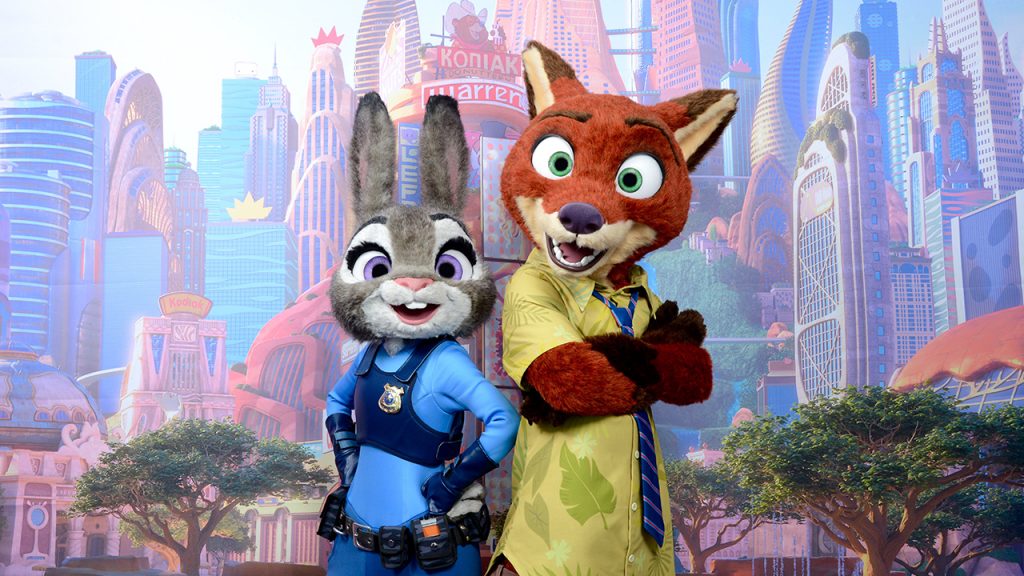 Disney will be adding 2 new Zootopia characters to the parks later this Spring.
Nick Wilde and Judy Hopps will be joining the "Move It! Shake It! Dance & Play It!" Street Party at the Magic Kingdom.
In the film, rookie rabbit Police Officer Judy Hopps is forced to team up with fast-talking con-artist fox Nick Wilde to crack a mysterious case affecting the citizens of their modern mammal metropolis.
Zootopia opens in theaters this Friday, March 4.