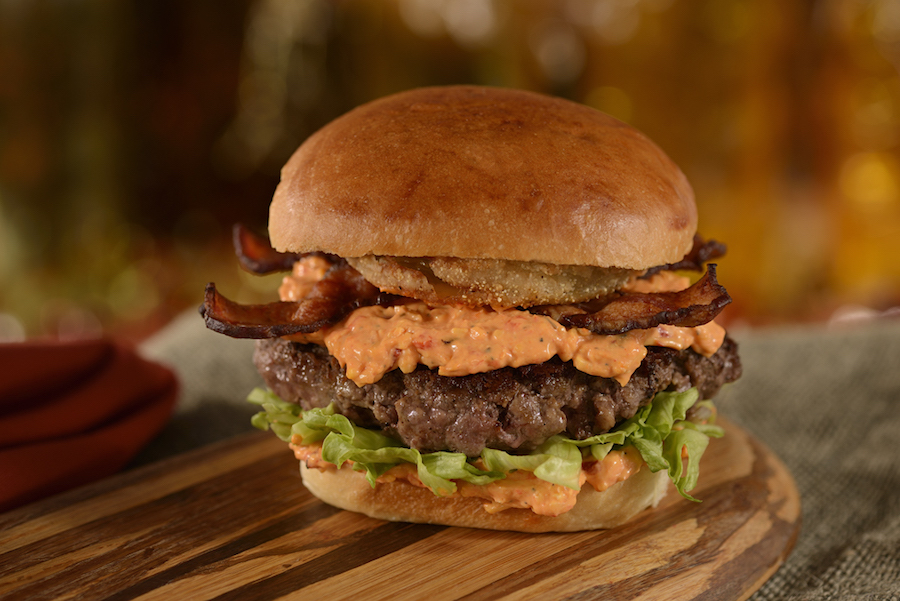 Disney World has revealed more information about the new D-Luxe Burger, which is opening this May at the new Town Center area at Disney Springs.
The menu, according to Disney Parks Blog, is expected to feature "delicious gourmet burgers and twisted milkshakes".
Some of the food items that will be featured on the menu are:
Classic Cheeseburger – Beef patty topped with cheddar, lettuce, tomato and pickle
Barbeque Classic Burger – Beef patty topped with a fried onion ring, smoked Gouda, bacon, barbeque sauce and lettuce
El Diablo Burger – Chorizo-and-signature-blend patty, fried banana peppers, pepper jack cheese, lettuce, tomato and chipotle mayonnaise
Southern Classic Burger – Beef patty, topped with fried-green tomato, pimento cheese, lettuce and bacon
Cluck Burger – Ground chicken patty, garlic herb sauce, avocado, lettuce and tomato
Veggie Burger – house-made patty topped with Tzatziki, green bean salad, lettuce and tomato
Disney Springs is nearing completion on its largest expansion in history. Inspired by Florida's waterfront towns and natural beauty, Disney Springs has four distinct outdoor neighborhoods; The Landing, Marketplace, West Side and Town Center; all interconnected by a flowing spring and vibrant lakefront.