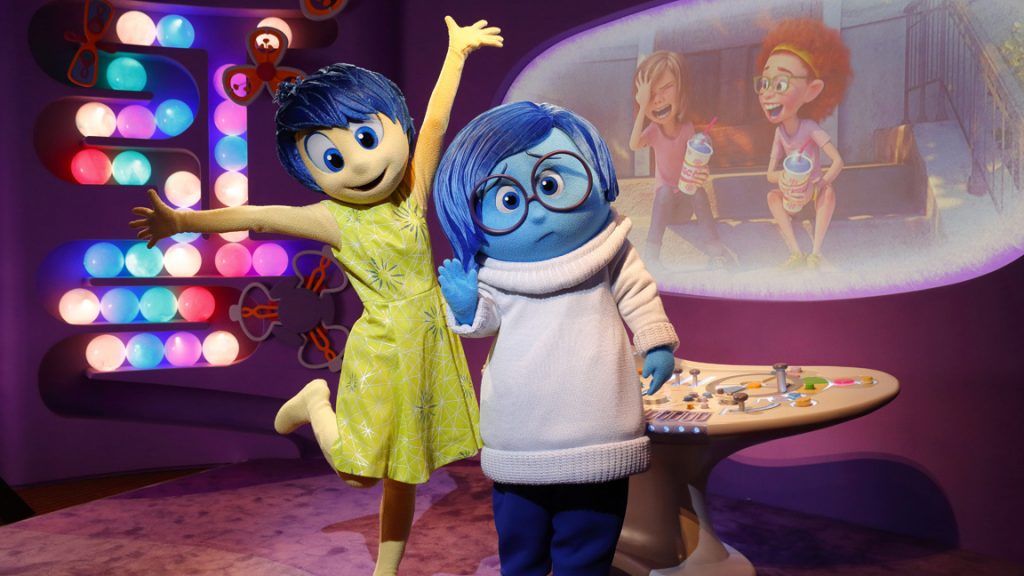 Beginning next month, Joy and Sadness from Disney•Pixar's :Inside Out" will be joining the Epcot Character Spot meet & greet location.
In the movie, Joy and Sadness are two of the Emotions who help guide Riley through life. According to the Disney Parks Blog, guests will "journey through Riley's long-term memory, catching a glimpse of her Islands of Personality before joining Joy and Sadness at the console."
Other characters that guest can meet include Baymax, Mickey Mouse, Minnie Mouse, and Goofy.