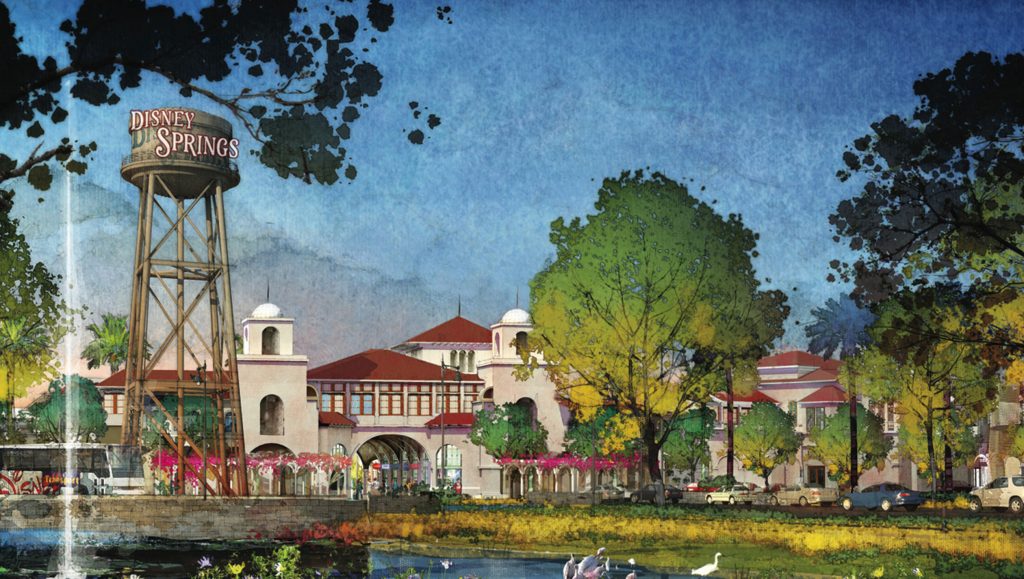 The Town Center, the newest Disney Springs neighborhood, will officially open on May 15, 2016.
New locations will begin to open on May 15; and by July 1, 2016, a majority of the new stores and venues will be open to guests.
The "story" of Disney Springs centers around the Town Center, which is oriented around a series of bubbling springs that "first attracted settlers to the area.".
The former Downtown Disney began its transformation in 2014 into the now-Disney Springs,  Once construction is complete in mid-2016, guests will be able to explore and enjoy 4 distinct neighborhoods: The Landing, Marketplace, West Side and Town Center.